We often hear this question from Seamworkers: "How can I get my clothes to look less homemade?" This is a tricky question because it implies that handmade is less desirable, so let's explore what homemade means.
The stigmas of homemade clothes
The word "homemade" has some very interesting stigmas. Some are leftover from past generations, and some are unique to this generation.



Homemade is less fashionable. This is a leftover stigma that still lingers. Back in the day, sewing your own clothing was a more economical option, and going and buying clothes in a store was viewed as more fashionable. The problem with this view is that it's classist. And while those dynamics have changed, the stigma persists. These days, it's actually often cheaper to buy clothes than it is to sew them, but some people still view "homemade" as less fashionable.



Clothes must look professionally made for you to be skilled at sewing. This more modern stigma can come from within the sewing community, as we perceive our skills are being judged by how much our clothes look store-bought. Since we know how to sew, we're more apt to spot little flaws in garments (especially on the ones we make). The thing is, those flaws are on ready-to-wear clothes, too.



Homemade is non-conforming. There is safety in conforming. Some people might view non-conformity negatively, and others might view it as empowerment. You might feel uncomfortable sticking out or looking different, and others may thrive with their self-expression. No matter how you feel, wearing homemade clothes can sometimes make you stand out (and for the record, we think this is why sewing is so awesome).


These stigmas make one thing clear: there's nothing wrong with "homemade" clothing.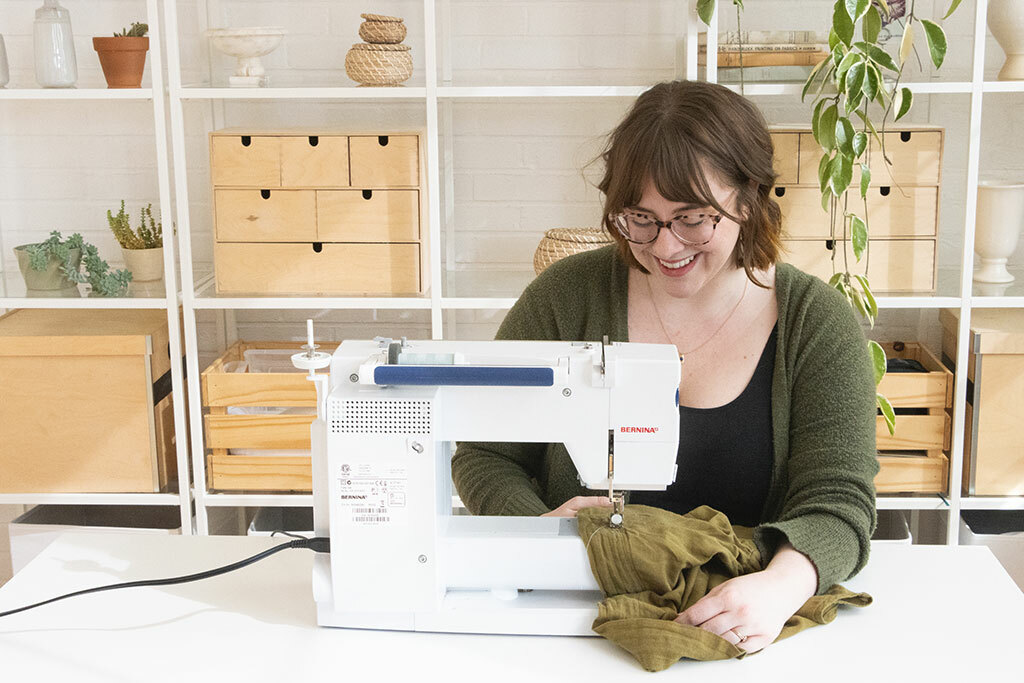 There's nothing wrong with homemade
So how is homemade really different from handmade, and how is that different from professionally made? Clothes are always made by people, not machines. So, all clothing is handmade. Then what is the difference between handmade and homemade? The only difference is in execution—is it being produced in a factory or by you, at home?
There's nothing wrong with something being homemade. So perhaps what most people mean by this question is, how can I make clothing that looks more polished?
Not everyone aims to make polished clothes that look like they were from a store, but it can be helpful to have some tools up your sleeve for when you want to make something that feels a little bit more polished. So these tips are helpful in that spirit. If you want to achieve a polished finish, here are some tricks.
Tips to make your clothes look more polished



Press. If you press your seams as you go, your garment will look impressive. Invest in pressing tools, like the ones that the late, great David Page Coffin recommends in this article.



Avoid quilting cotton. This tip will be polarizing because there are beautiful quilting cottons out there, and you can make clothing out of quilting cotton. But if you want that polished look, use garment fabric. This is also true for bias tape. If you make your own or use one made from a garment fabric, like linen, cotton, or rayon, it will create a more professional finish than the crisp, cotton-poly blends.



Learn about fabric. Get to know the terms that will give you the silhouette and finish you want for your garment. Here's an article that teaches you how to shop for fabric online by learning terms like weight and drape.



Use appropriate edge finishes. Are you finishing your seam allowance in a way that is appropriate to the fabric's weight? For example, sheer, lightweight fabrics look great with French seams. Are you taking those extra steps with your seams, like edgestitching and topstitching? It makes a big difference in how your seams come together.



Test your stitches. Before you start sewing, test a seam on some swatches. Check if your seam looks nice and the stitches hold the fabric together well. Sort out any tension or stitch length issues before you sew your entire garment.



Use high-quality interfacing that's the right weight for your fabric. Read this article to learn all about interfacing.



Study ready-to-wear clothing. Browse clothes in a store, pull some from your closet, and look at the insides. Examining different approaches to garment construction will help with structural techniques and little decorative details. In addition, vintage and historical clothing usually have fun secrets you can bring to your sewing.


Whether your goal is to flaunt your homemade clothes in all their glory or to try to replicate ready-to-wear clothing as much as possible, these tips will help you put some extra polish on your sewing. Listen to episode 99 of the Seamwork Radio Podcast to hear more about these ideas: Why Your Clothes Look Homemade.
Love the article? Pin it for later.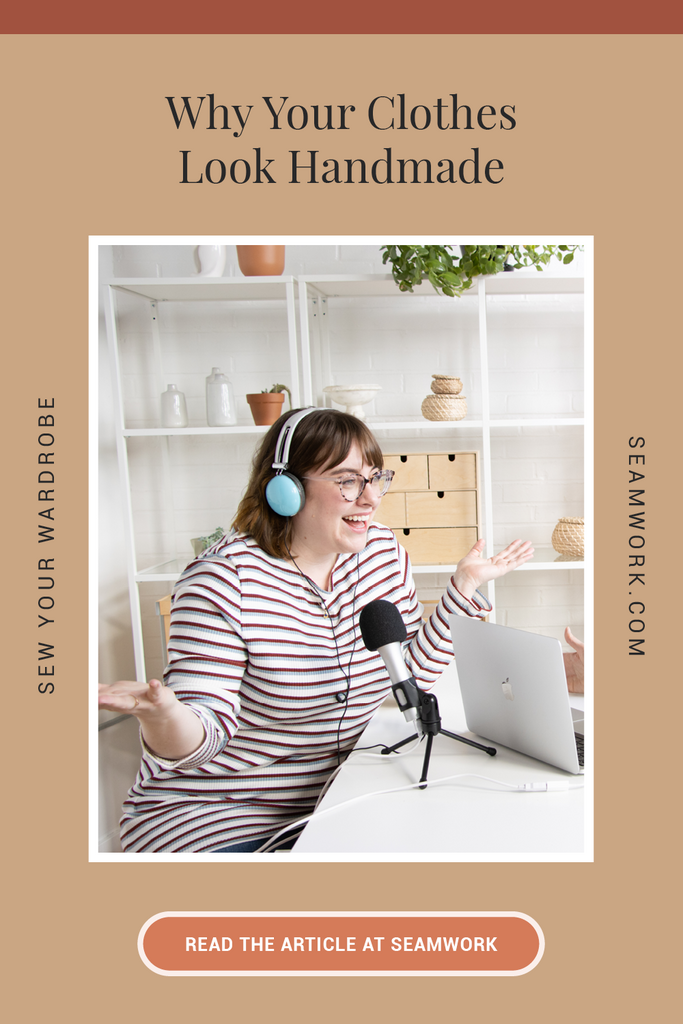 Join the Conversation
Sign in or become a Seamwork member to comment on this article.