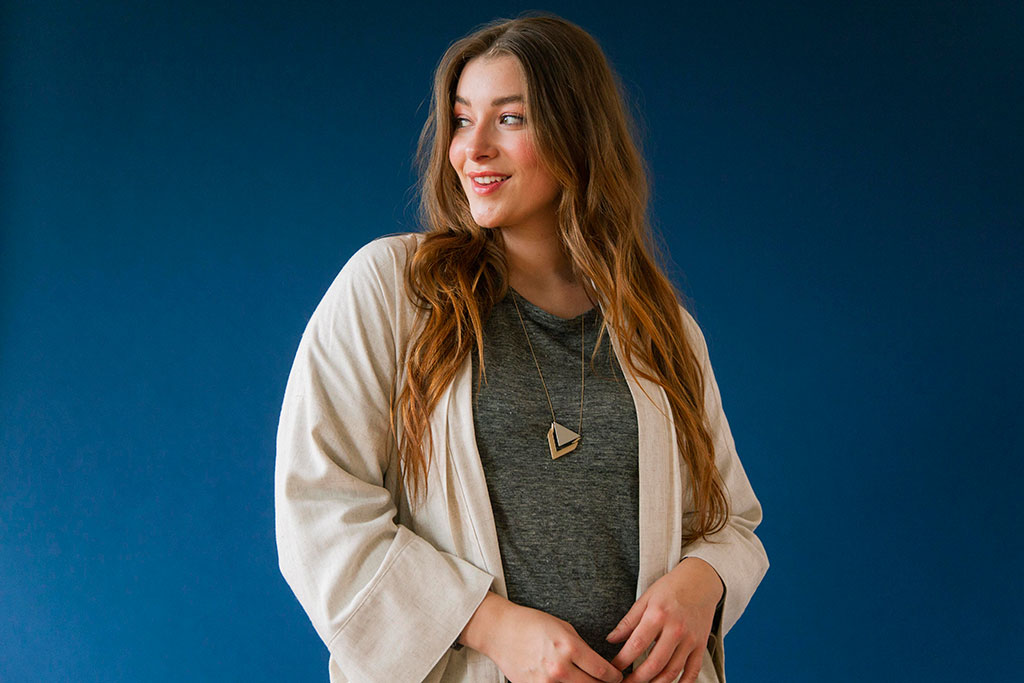 Build Your Wardrobe with the Quince Day Robe
The Quince day robe comes with two versions—a duster and a jacket—plus optional details that can be mixed and matched to create 16 variations from one pattern.
With a loose fit and dropped shoulders, a waist tie, and patch pockets that overlap at the side seams, Quince is a stylish, layerable piece that empowers you to experiment with different fabrics to customize the silhouette, from a breezy rayon for a soft look to a lightweight denim for a more structured fit.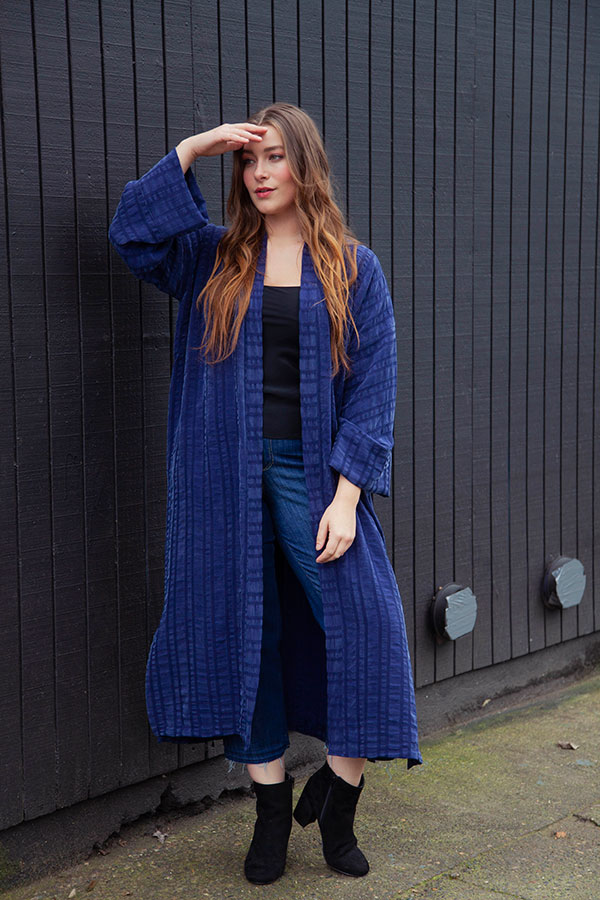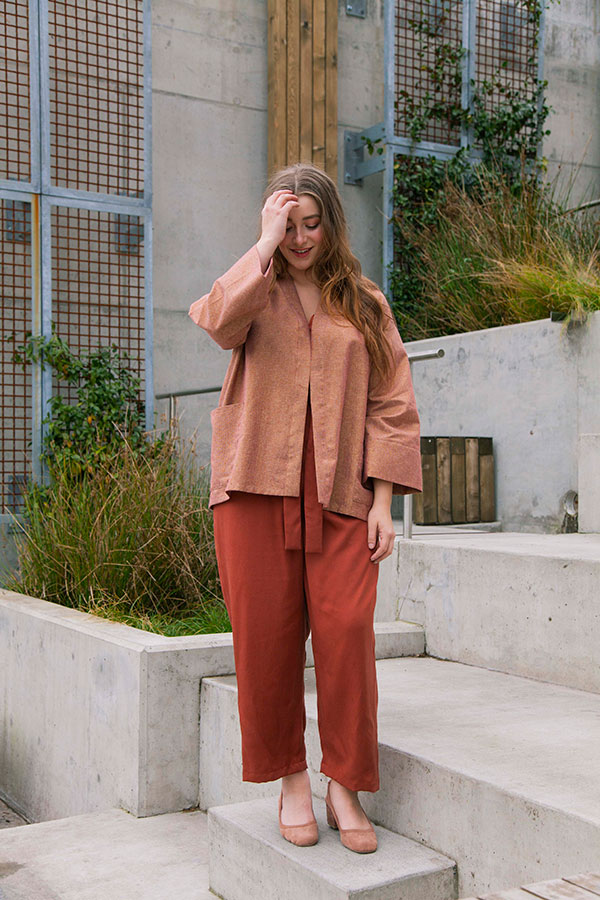 Crosby is wearing a size 16 Quince day robe. Her measurements are 44", 32 3/4", 46 1/2" and she is 5'10".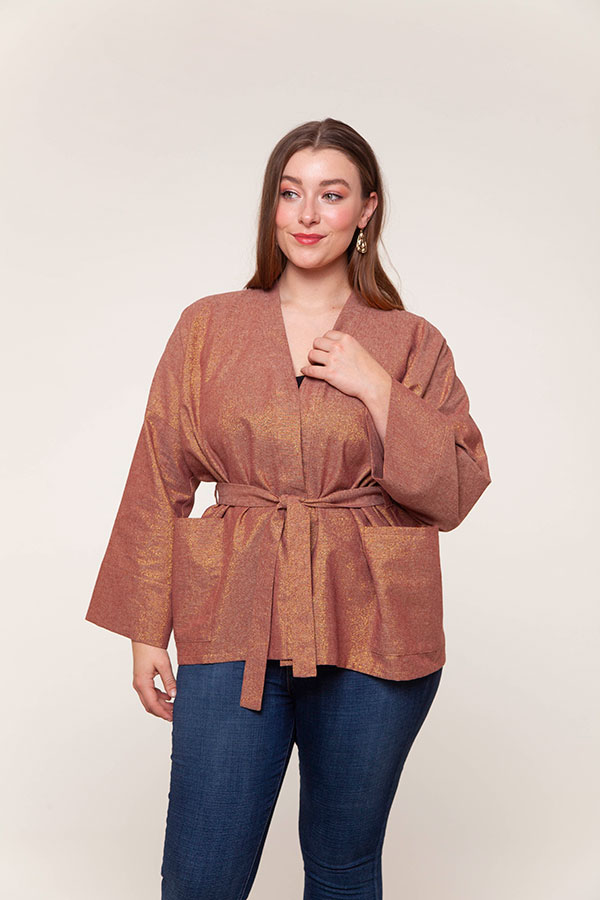 Learn How to Customize the Quince Day Robe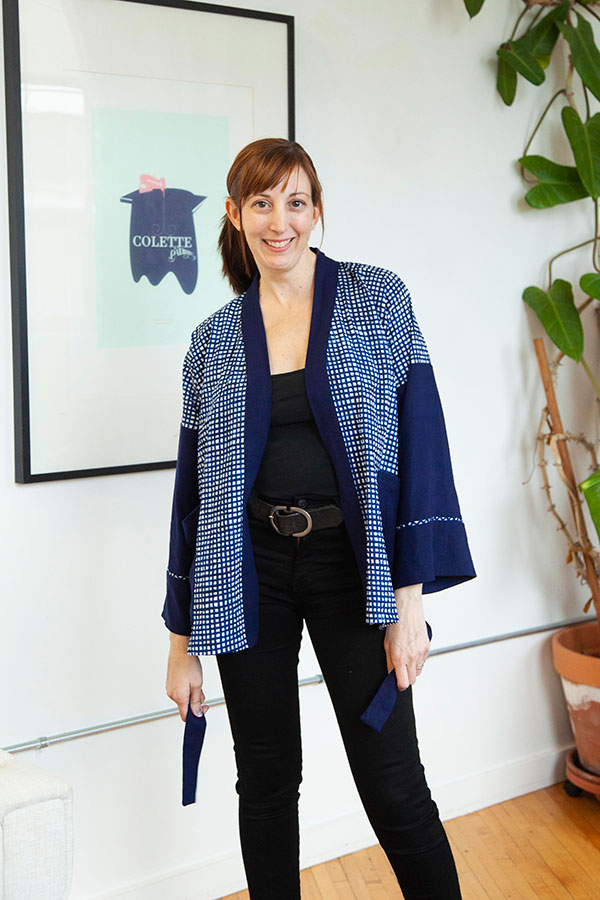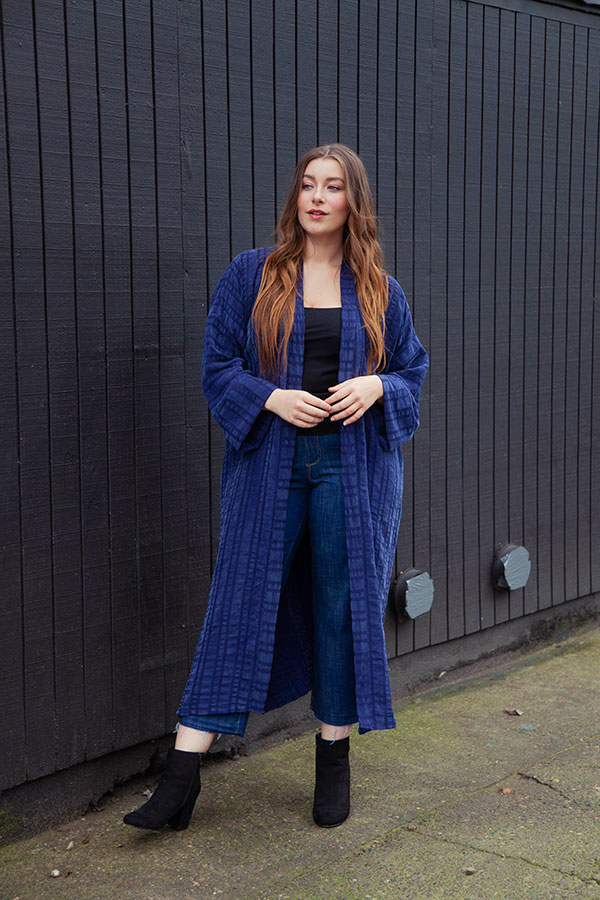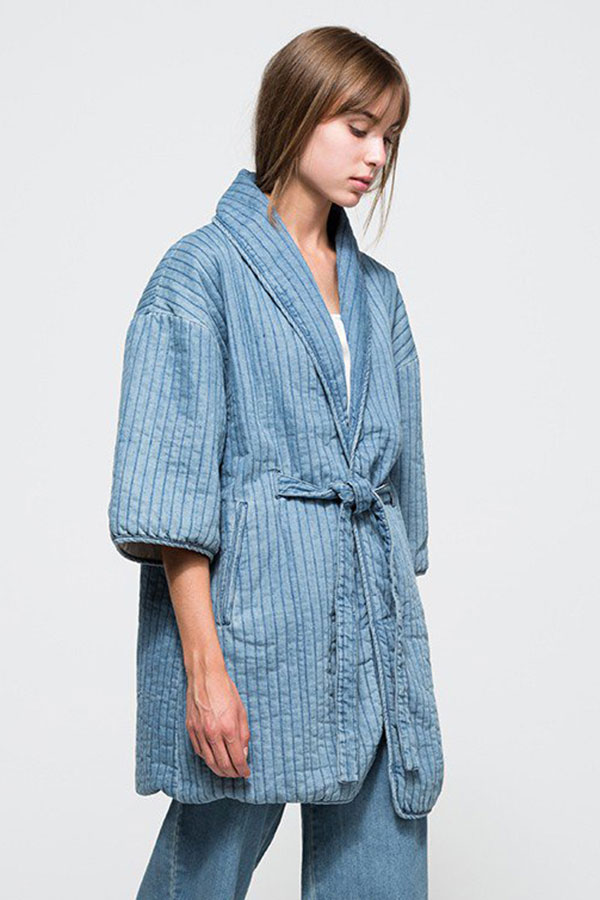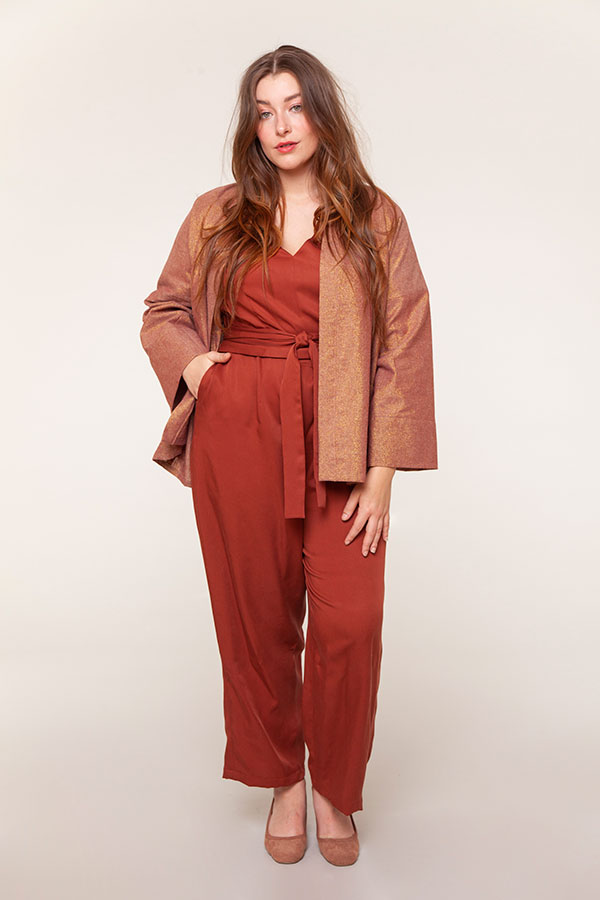 16 Variations in One Pattern
Check it out—there are 16 different variations for the Quince day robe! Quince comes with two versions for both a duster and a jacket. With optional pattern pieces such as a waist-tie, patch pockets that overlap the side seams, and sleeve cuffs, you can mix and match details to design the day robe that you like best. Take it a step further with color-blocking. And don't forget to play with the silhouette by choosing a lightweight, flowy fabric, such as rayon, or a medium-weight, stable fabric such as denim.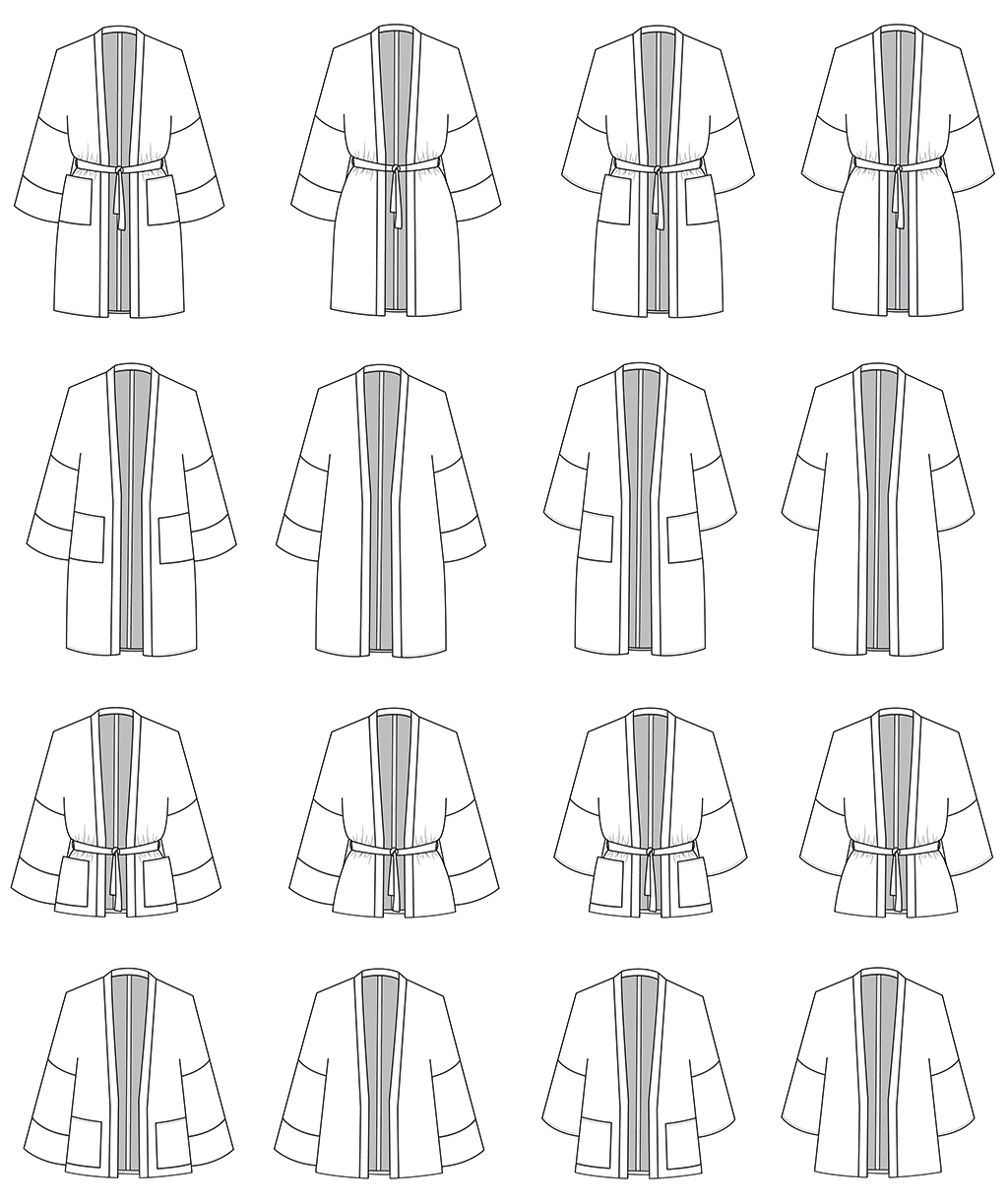 Shop for Fabric
Love the samples in this month's issue? We worked with Sewing Studio for two of these looks. Remember, if you're a premium member, you get a special coupon code for shopping at Sewing Studio and a bunch of other online fabric shops worldwide.
Get the Perfect Fit
Quince pattern details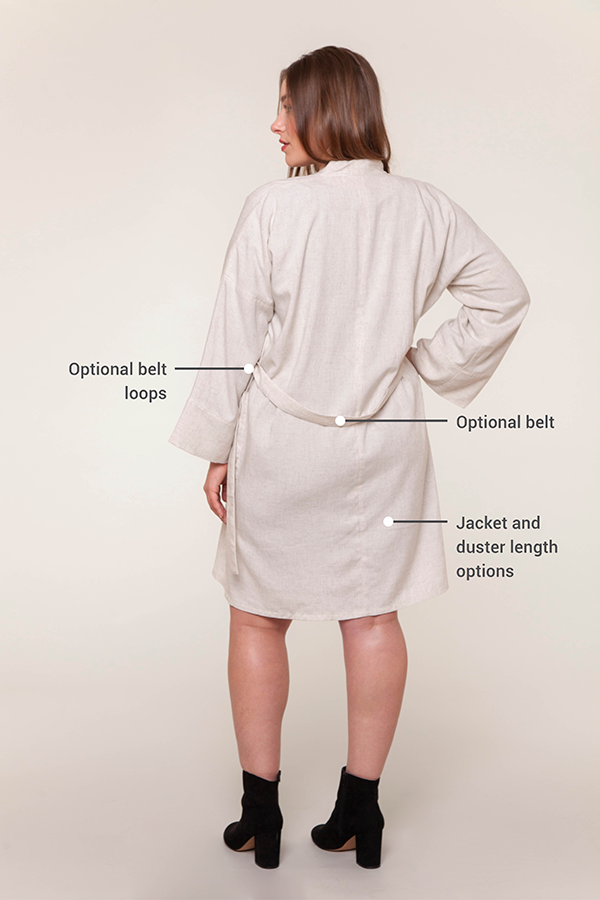 Sizes 0 – 16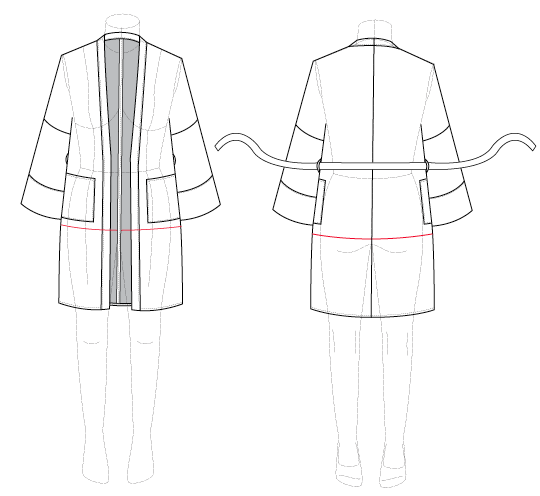 Sizes 18 – 26