When you sit down at your sewing machine with a beautiful cut of fabric, do you ever wonder where the fabric came from? Who spun the fibers, dyed them, and created this special textile?
And if your fabric is stamped with OEKO-TEX® or GOTS certified, what does that even mean?
Heather Lou and her business partner and best friend, Tereska, founded Core Fabrics to bring beautiful, sustainable fabrics to the sewing community. But they also want to create more transparency in the fabric supply chain.
Were they naïve to try to do this? No, but it was a big learning curve. So how can they truly ensure they deliver sustainable fabrics to the home sewing community?
In this video, Heather Lou and Tereska give you a quick peek into the fabric supply chain, pointing out the dangers and the power of textile manufacturing. Then they share tips for how you can engage with the supply chain to make more sustainable choices with all of your sewing projects.
And if you're inspired by any of the fabrics you see in this video or article, remember that Seamwork members get fabric discounts! You can save 15% on fabric at Core Fabrics.
Meet Core Fabrics
As if the team behind Closet Core Patterns could get any more creative and inspiring, in August 2021, they announced the launch of Core Fabrics. Their new online shop prioritizes natural and renewable natural fibers, focusing on eco-certified fabrics manufactured by responsible producers and deadstock fabric recycled from the fashion industry.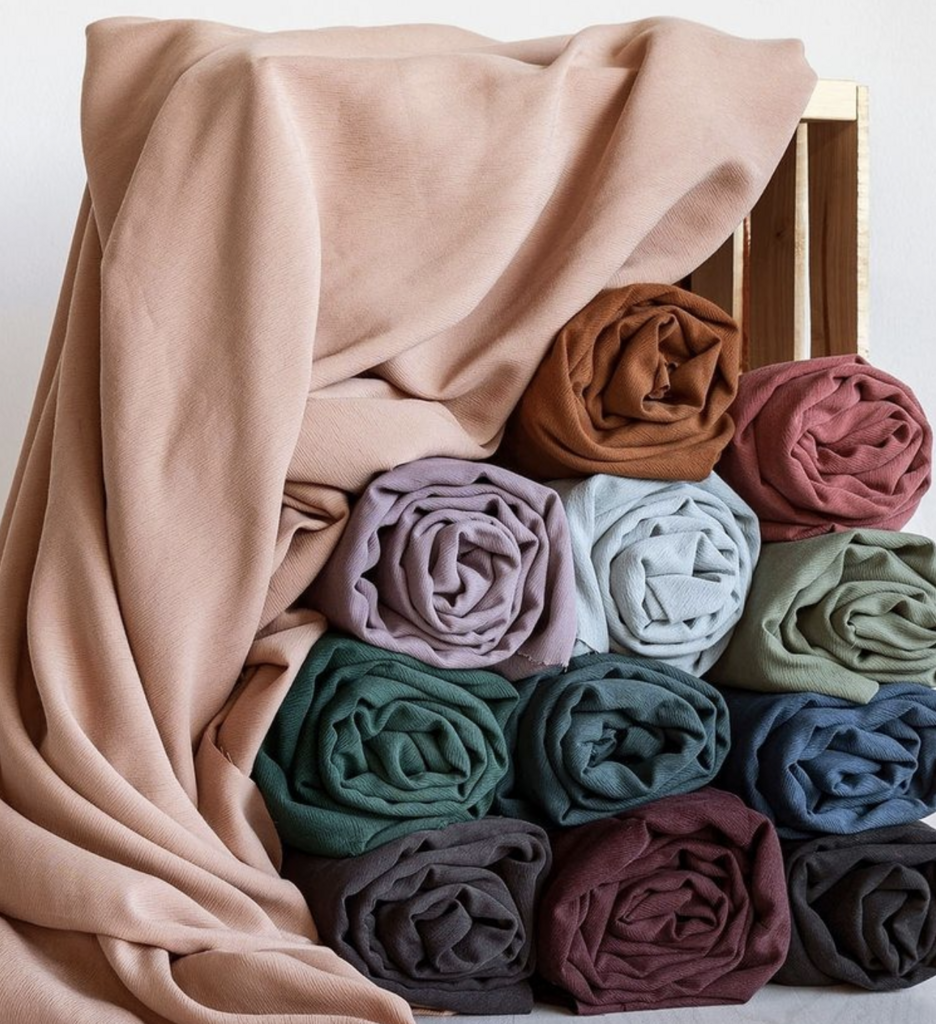 The team at Core Fabrics wants you to ask questions about fabric. They believe that the more you know about the fabric supply chain, the smarter you can be when you shop.
So what is the supply chain? It's the entire process of textile production, from the raw materials to the yardage you buy in the store. Organizations can certify textiles along this supply chain to rate the fabric regarding environmental performance and social responsibility.
So pretend you're a fabric shop owner and want to sell sustainable fabric. Here's what you have to do.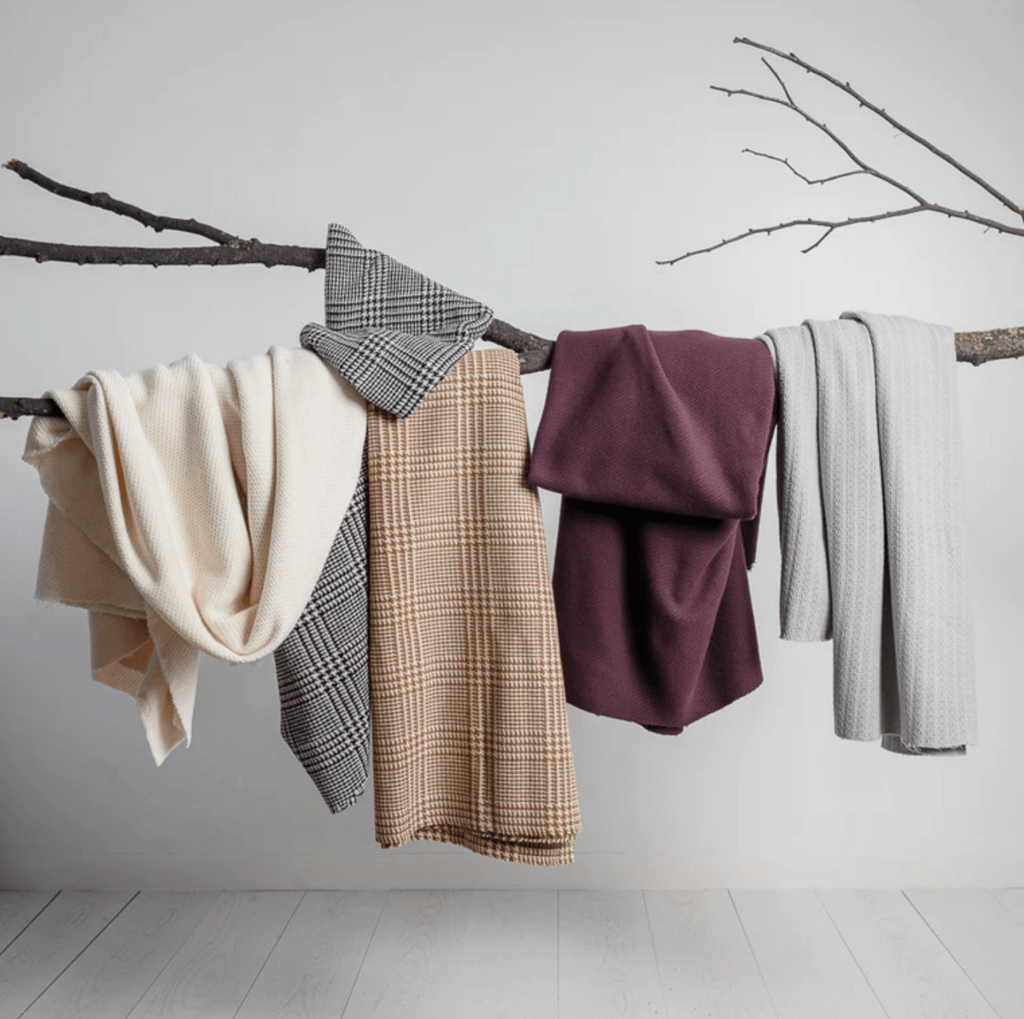 The Fabric Supply Chain in 4 Steps
Step 1: Where does the raw material come from?
Right at the start of the fabric supply chain, you run into issues of forced labor in the farming of the materials and various levels of environmental impact. The first step in the supply chain is collecting the raw materials—the actual fibers or synthetic material that makes up fabric. It's most challenging to evaluate the environmental and human labor safety of raw material sourcing because it's part of the supply chain that most people cannot access.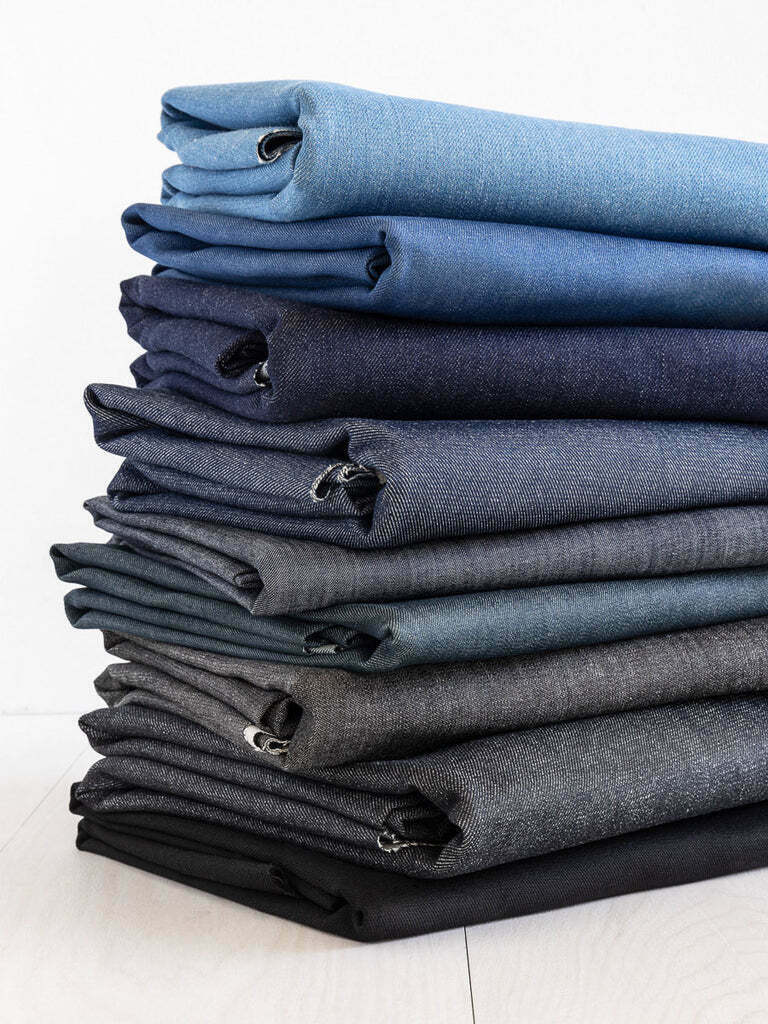 Core Fabrics prioritizes natural fabrics, like cotton from cotton plants, flax to make linen, and wool from sheep. The raw materials for synthetic fabrics technically come from natural resources as well. For example, rayon and viscose are semi-synthetic. They contain cellulose, a plant fiber, but they are heavily processed to create the final fabric. With polyester, the original material is often petroleum or coal. Core Fabrics prioritizes cellulose over truly synthetic materials like polyester.
If you want to know more, you can read about Tencel and lyocell here.
So right at the start of the fabric supply chain, you must make choices on many layers. If you choose to use cellulose fibers instead of polyester, was the wood from an FSC (Forest Stewardship Counil) forest? Was the cotton GOTS certified?
Once you get the raw materials, it's time to make some yarn.
Step 02: Forming the raw material into yarn
Once you source the raw material, you must spin the fiber into yarn. The fiber moves from where the crop was grown (or the material was harvested) to a different location to spin. So here is another layer in the supply chain where you must evaluate environmental performance and social responsibility.
Step 03: Dyeing and weaving
After you have yarn, it goes to a new location to be dyed or woven. Sometimes a location can do both, but often your fabric makes two more stops between dyeing and weaving. And each stop adds cost to the final fabric. So if you seek the lowest cost at any of these steps, you're likely adding cost to the environmental impact.
Few people deal directly with fabric mills because they have high minimums. Most independent fabric shops can't purchase 1,200 yards of a single fabric. Instead, a distributor will hop in and purchase the fabric in high quantities and then sell it to many fabric shops and designers who need smaller order minimums.
The exception would be mills that have smaller minimums. This is a large part of Tereska's job at Core Fabrics. She scours the globe for mills that are certified environmentally responsible, have good labor laws, and have colors and prints that appeal to her store—all along with reasonable order minimums that fit within their budget. Sound like a tall order? It is.
This is why you sometimes can't find many of the new textile innovations in your local fabric shop, like fabric made from banana leaves or mushrooms. Those materials are too expensive and are not accessible at the order minimums. However, this might shift as supply increases over time, and costs become accessible for smaller fabric stores. So keep asking for them!
Step 04: Fabric store owners shop for the right textiles
Your final step as a fabric store owner is to find the fabrics you want to carry. You'll work with distributors to buy yardage within your budget. Or you'll visit trade shows or garment districts in larger cities. You can even seek recycled textiles.
But there's one more option: deadstock fabric.
Deadstock fabric comes from fashion designers, film industries, fabric mills, and estates—anyone sending fabric to the dump instead of putting it to use. Core Fabrics and many of your favorite independent fabric stores carry deadstock. Jobbers often purchase excess fabric and house it in gigantic warehouses, and you can visit to pick the fabric that works for your shop.
You can learn more about deadstock from Core Fabric's Canadian fabric shop neighbors, Fabcycle who exclusively sell deadstock fabric and materials.

What about all these certifications?
Here are some of the most common certifications you'll find on fabric. You can also read more about these and see specific fabrics that Core Fabrics offers here.
What if you can't find any certification on your fabric but want to sew more sustainably? Try to know where the fabric was produced. France, the US, and Japan have strong labor laws. So if you can't find any certification for the fabric, you can look to countries with strong labor laws, which is a good start.
It can be hard to shorten the supply chain, but fabric stores like Core Fabrics seek to make the process transparent, so you know where your fabric comes from, who spun it, who dyed it, and if it's certified.
Want to know more about sustainable fabrics? Or want to learn more about any of these textile certifications? Make a post in the Community or send us an email and let us know, and we'll feature more content like this in the feature.
More Sustainable Features from Seamwork
Love the article? Pin it for later.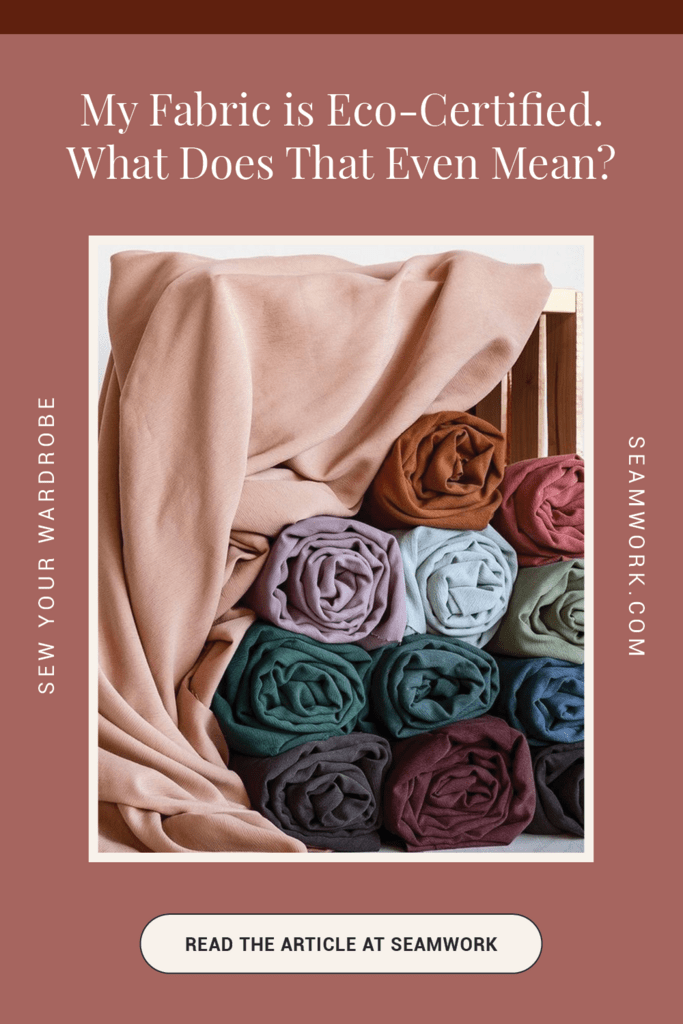 Join the Conversation
Sign in or become a Seamwork member to comment on this article.