Sewing your own jeans gives you the ultimate thanks-I-made-it boasting rights. Denim is a staple part of many of our wardrobes because it's such a dependable fabric in terms of style and wearability.
Here are some helpful tips for sewing your own jeans to help you pick out the best pattern, tackle all the tricky techniques, and find a comfortable fit.
Find the right pattern. When you're picking out a pattern, consider a few things.


Look for the cut you like—maybe it's straight, flared, or wide. Read The Ultimate Guide to Styling Pants (it also has a video!) to explore different cuts and how to style them.


Sketch out some ideas on your body. You can play with different silhouettes on your body by following this exercise.


Do you want stretch or non-stretch? You might wonder how a pair of jeans could have negative ease (more on ease a little later). It's likely designed for stretch denim! Although you might also find a bit of negative ease in those 90s-inspired waistbands. Think about if you like your denim to fit snugly and move with you, or if you prefer a classic, stiffer denim that molds to fit your body over time.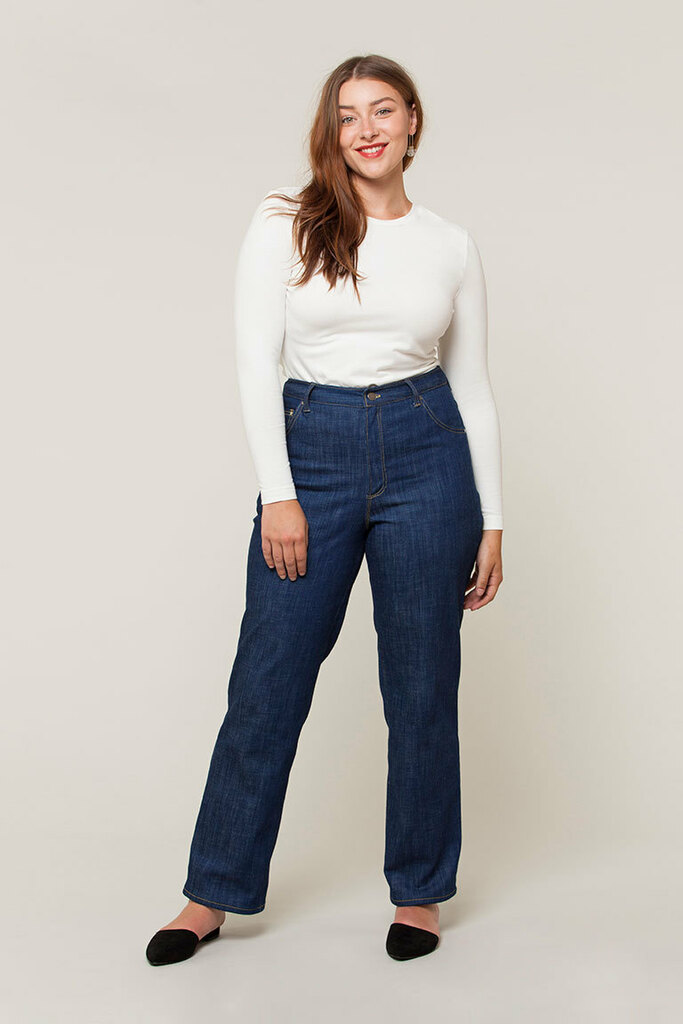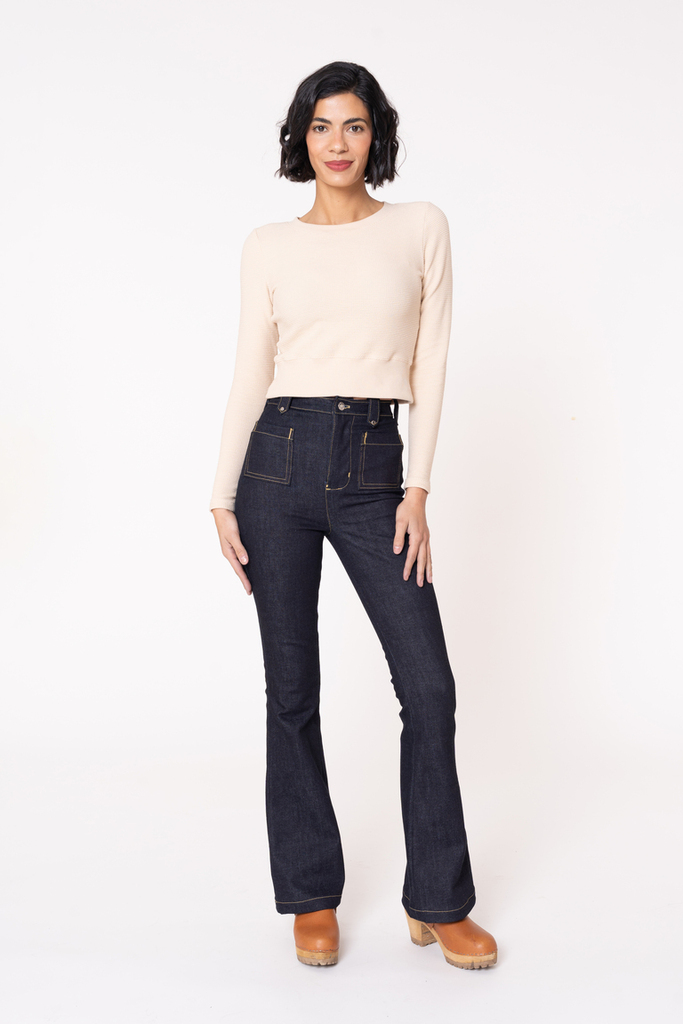 If you're shopping the Seamwork catalog, Tessa is a pair of classic, straight jeans. The member bonus has a slim fit! The Chelsea jeans are flared and designed for stretch denim. The Callahan and Nolan pants also look great sewn up in denim.
Nerd out about denim. There are entire online communities devoted to denim, and for a good reason. Think about how many different kinds of denim you've worn over the years—stretch, selvage, distressed. Then, take some time to research the properties of denim so you can identify what you want in your fabric.
Get the right notions. Depending on your pattern, you might need to wrangle rivets, jeans buttons, snaps, and metal zippers. Read this article to learn all about denim hardware.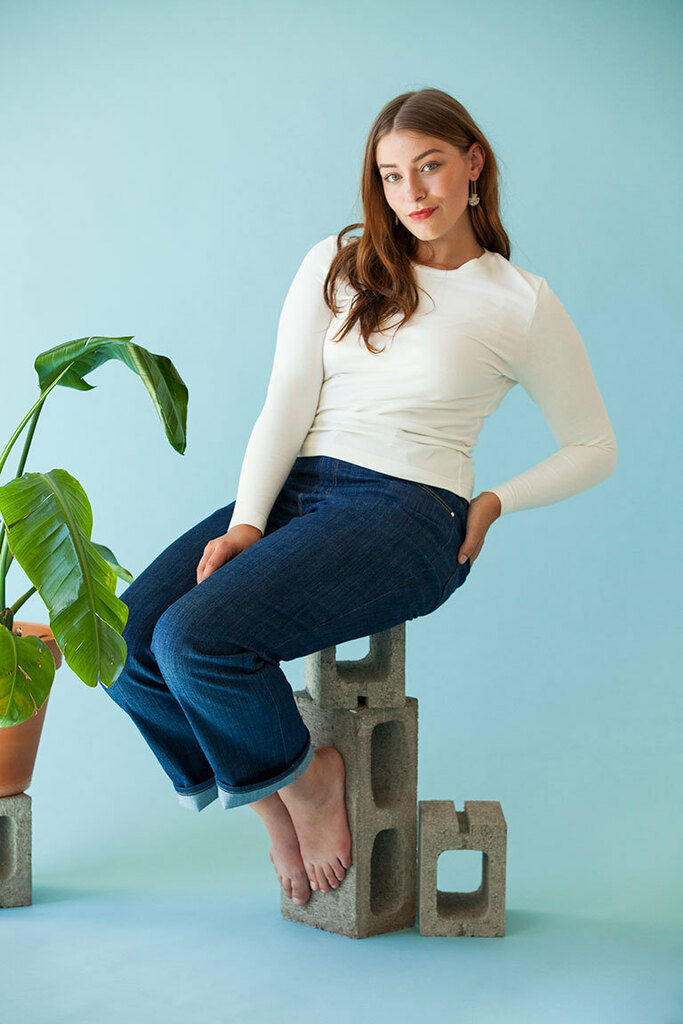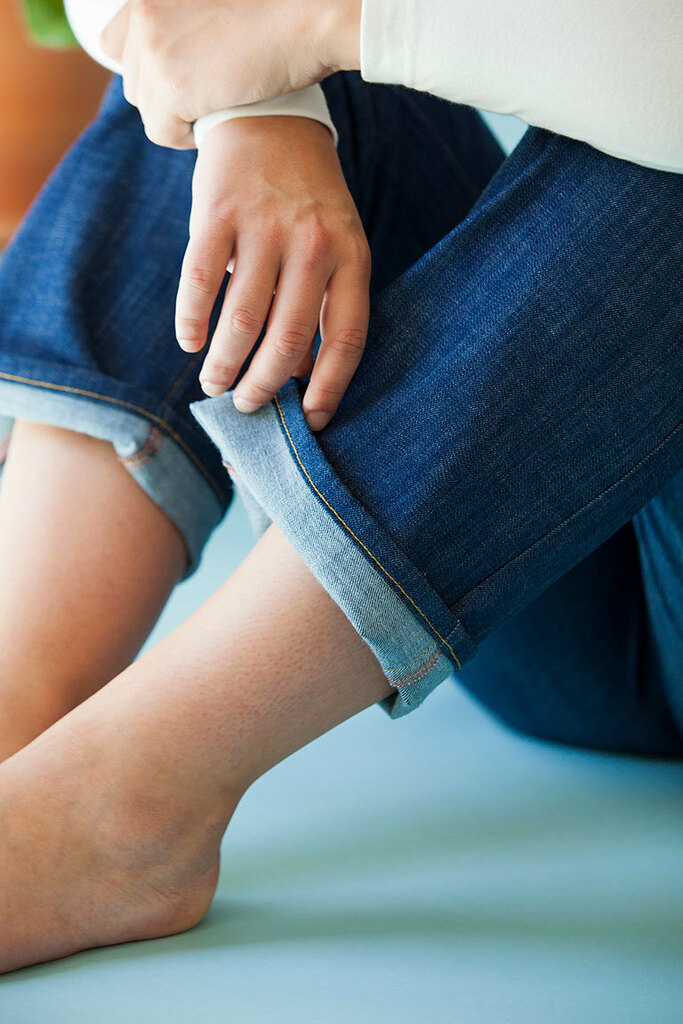 Practice your stitches. Denim construction is an art, and you'll find creative possibilities in your seams. Many jeans will have flat-felled seams—and there is no shame in a faux flat felled seam. You'll also want to practice topstitching to give your jeans their signature look. You can have fun with your stitches on the back pockets.
Line your pockets. You'll notice that your RTW jeans often use plain cotton for the pocket bags. This is a great place to use a fun print, especially if you have some scraps left over from another project. Depending on your pattern, you may also be able to use a lighter cotton for the inner waistband, although you will sacrifice some durability for a cute bit of color. Just don't skip the interfacing!
Press, press, press. If you use a sturdy denim and practice some felled seams, your pressing is as important as your stitching. You might need some special pressing tools to help out, like a clapper.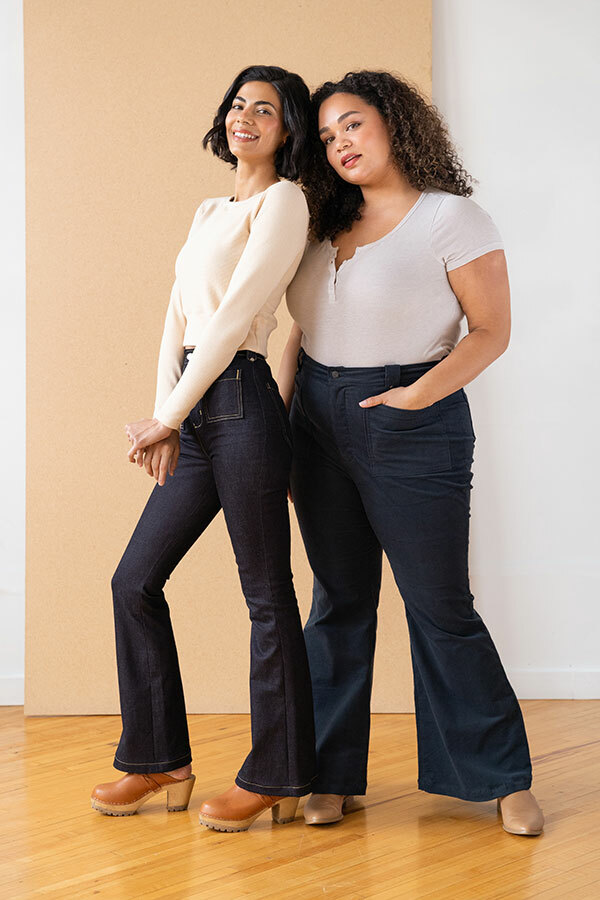 Take accurate measurements. In addition to taking your body measurements, try measuring your favorite pair of ready-to-wear pants and comparing them to the finished garment measurements of the pattern you want to sew. Of course, remember that you want to compare apples to apples, meaning that a pair of skinny jeans will only apply to a similar pattern that calls for a similar fabric.
Pay close attention to ease (including your preferences). Each pair of jeans out there is drafted with different amounts of ease. Ease is especially important when working with stretch versus non-stretch denim. If you want to learn about ease, watch this video (It includes a transcript if you prefer to read). As you measure your favorite pair of RTW jeans, take note of your preferred ease in that pair of RTW jeans.
Make a muslin. You will never regret making a muslin for a pair of jeans. If you're uncertain, read this article, and you'll understand why it's so important. If sewing an entire pair of jeans in muslin sounds too tedious, you can sew shorts instead of full legs. Feel free to skip closures like the zip fly and details like pockets, topstitching, and rivets, unless you want to practice.
Get to know some basic fit adjustments: It can help to learn some basic fit adjustments for pants. But as we say in our How to Fit with Confidence course, be wary of overfitting. If you are just starting out, don't make too many fit adjustments without making a muslin to check how they each work. If you need help, you can reference the fitting section of the Nolan sewalong or read this article, Pants Fitting Basics.
Love the article? Pin it for later.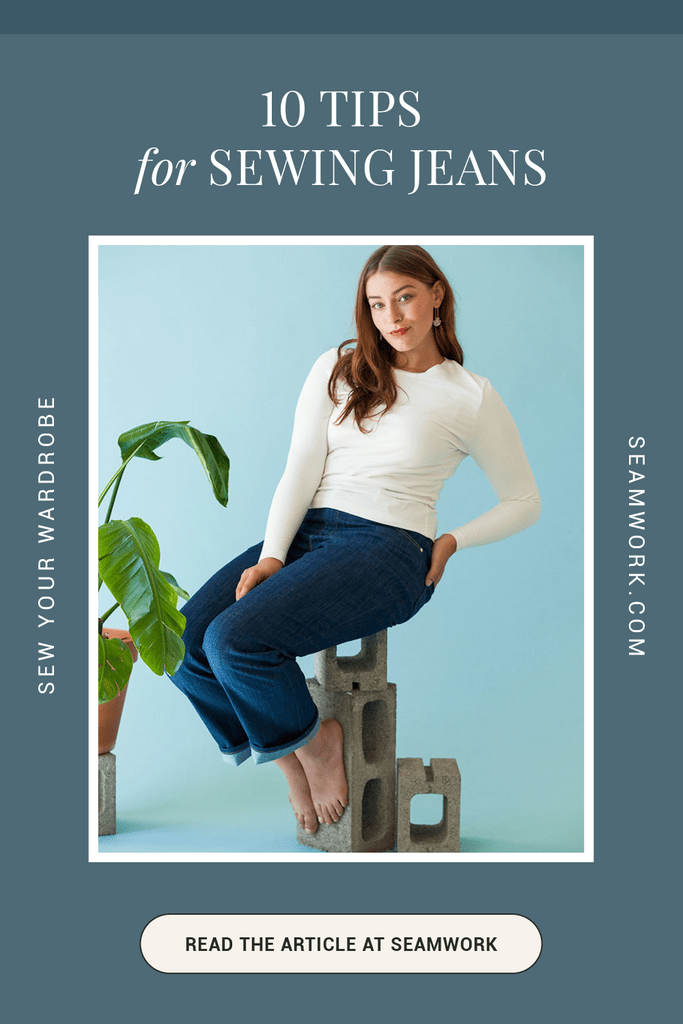 Join the Conversation
Sign in or become a Seamwork member to comment on this article.